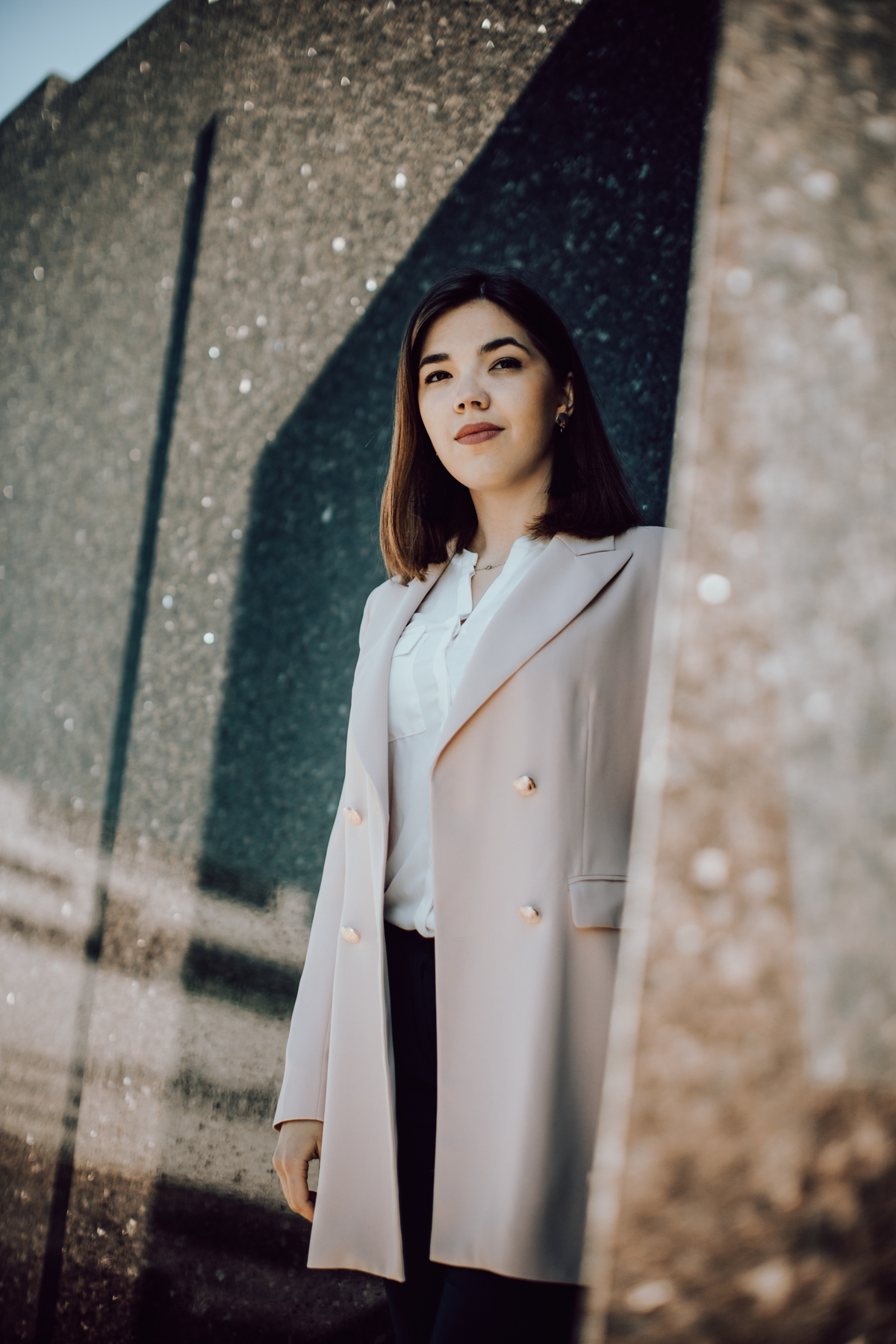 Praised for the elegance and command of her performances, pianist Monika Mašanauskaitė is active as a soloist, chamber musician, and music entrepreneur. Highlights of her performance credits include the Edinburgh Festival Fringe (Scotland), the Teatre Metropol (Tarragona, Spain) and the Quintaine Hall (Chasseneuil-du-Poitou, France).
Ms. Mašanauskaite's recital programs often include rarely heard works by Sergei Lyapunov, Nikolai Medtner, and Lili Boulanger alongside more traditional works in the canon. The resulting concert programs captivate audiences, offering listeners the opportunity to discover new works and re-discover familiar pieces cast in new contexts.
Monika's purpose is to create a shared sense of generosity and community in concert spaces by uncovering the stories hidden behind every piece of music—about us and the world we live in.
Among her honours are commendations for her international musical achievements from Lithuanian Presidents Valdas Adamkus and Dalia Grybauskaitė. The 1st prize winner at the Josep Mirabent I Migrans Chamber Music Competition (Sitges, Spain), Monika also was first prize at the Tonia and Tania Webster Competition (Glasgow, Scotland), where she was recognized for her performances of rarely played Russian piano repertoire. .
As a chamber musician, Monika has performed at the Festival Musique et Patrimoine en Vienne et Gartempe (Saint - Savin, France), The Prince Charles Dumfries House (Scotland), and at the historic Al Raco de la Calma (Sitges, Spain). Together with Belgian violinist Michelle Dierx and American cellist Shannon Merciel, Monika completes the trio "Trio Doyenne," recipients of the Mary D. Adams Prize for chamber music, was awarded by the Royal Conservatoire of Scotland.
Monika completed a Master's degree at the Royal Conservatoire of Scotland (RCS), where she also completed her undergraduate degree. In 2019 she received a scholarship from the International Academy of Music in Liechtenstein and participated in the Intensive Music Week and activities offered by the Academy.
As an artist entrepreneur, Monika founded and directs the "Kaunas Piano Fest," a piano festival and series of masterclasses in her native Lithuania. Now in its third season, the Kaunas Piano Fest has welcomed 18 pianists from 10 countries to participate in a week-long creative learning adventure. With an international faculty, the festival is a creative lab to help more musicians find their voice.